How to Install Weldable Strain Gauges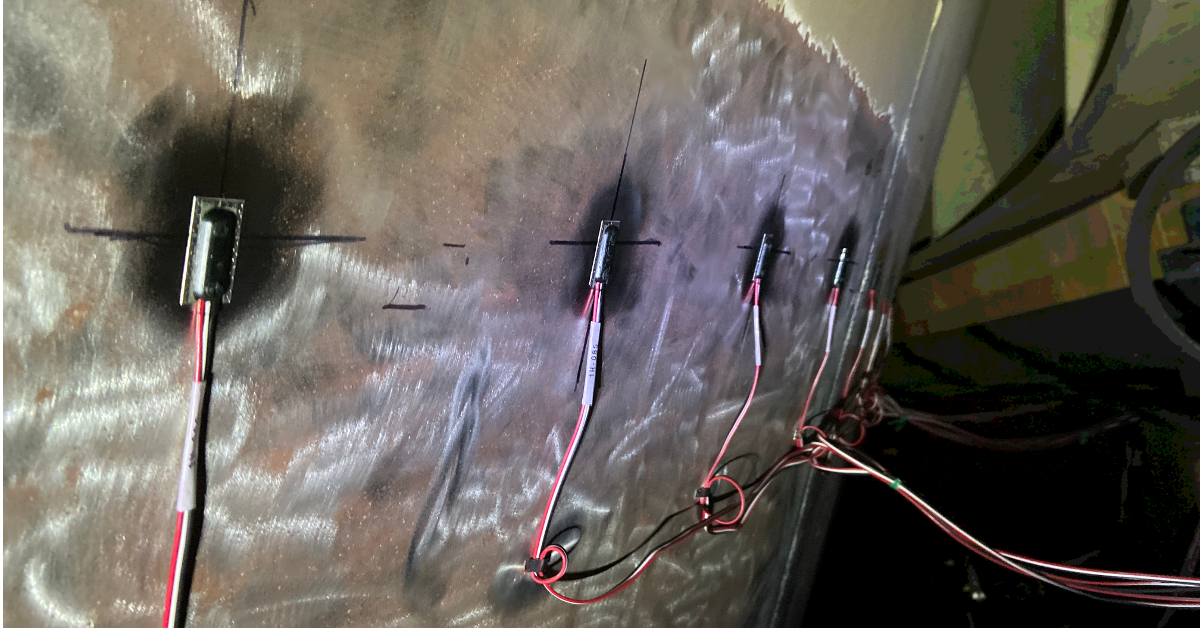 When it comes to measuring structural stresses and load, every application is unique, and sometimes that means using a different solution.  In some cases where strain gauges are applied, it can be advantageous or even necessary to use weldable strain gauges instead of chemical bonding the strain gauges to the specimen.
Since many epoxies used to chemically bond strain gauges require specific heat and pressure for curing, it can be difficult or even impossible to use this method on large or irregular structures.  Weldable strain gauges offer an advantage in this situation as they eliminate the need to clamp and cure any epoxies for bonding. In addition, weldable gauges can be installed in a variety of environments and weather conditions which offers additional advantages over traditionally bonded strain gauges. Although weldable strain gauges are applied differently, they function in much the same way as their bondable counterparts.
To properly install a weldable strain gauge, you will need:
Always remember to have the proper safety equipment on hand, such as eye protection and gloves, as well as any PPE required by your environment.
When installing a weldable strain gauge, you must first prep the area. Unlike bondable gauges, the area does not need to be polished to a fine degree.  Simply degrease the gauge area, sand down any paint, coatings or excess debris and ensuring the area is purely metallic and free of chemicals is enough.  A clean metal surface is important to the welding process.
After the part has been cleaned, you can position the gauge.  Most weldable gauges come marked so you can align the grid properly.  When the gauge is properly aligned, spot weld the gauge on either side of the gauge along the centerlines, to hold it firmly in position and prevent shifting as the gauge is welded further.  Once secure, the gauge should be welded all around the carrier surface, as illustrated below.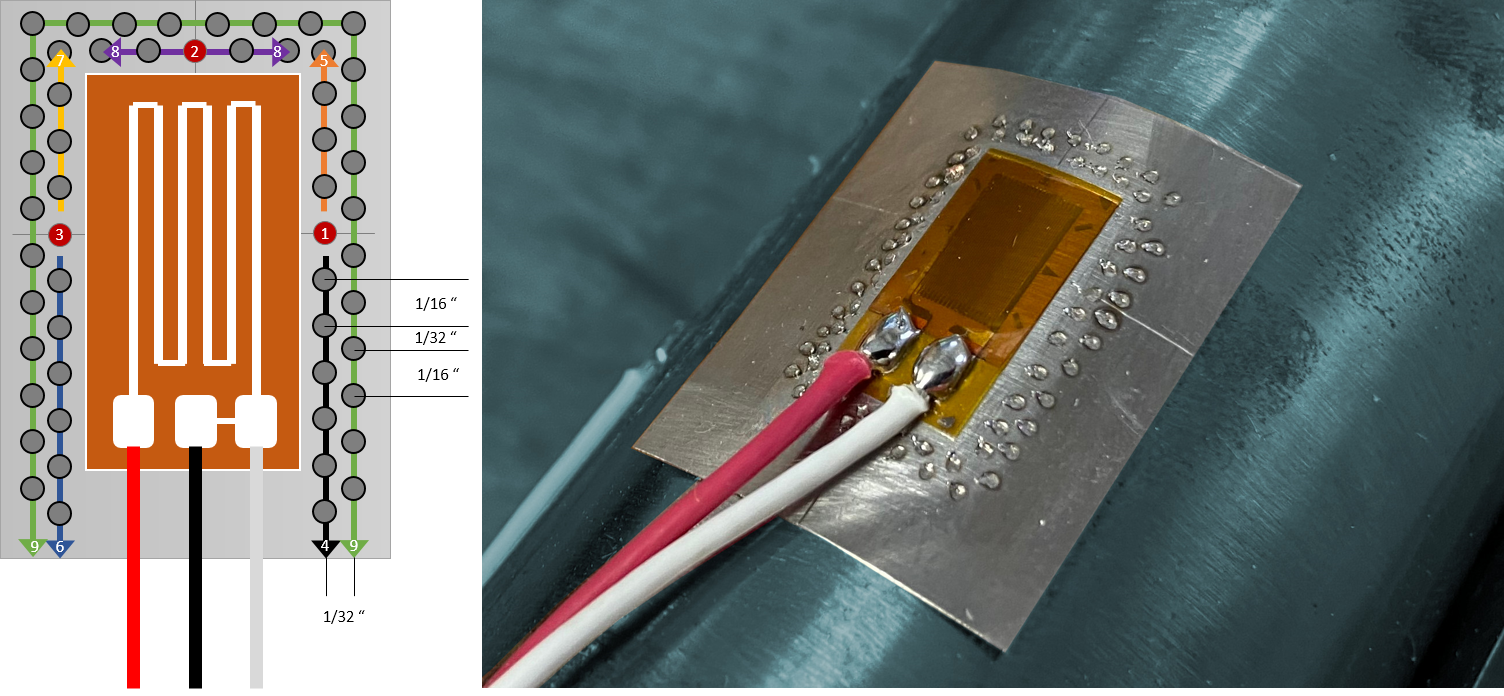 Recap:
Clean the area to be bonded (Remove all paints, coatings, residue and debris until the surface is smooth).
Mark center-lines for the gauge location with scribe and straight edge.
Place the gauge on the part, lining up the center-lines.
Spot weld the gauge on each line, to secure it in place.
Weld the entire perimeter of the gauge in the pattern shown above.
For more information about our strain gauging and testing services, contact Ryan Welker @ (844) 837-8797 x702.
Related Links
https://itestsystem.com/wp-content/uploads/2020/04/Weldable-Gauges-1200.png
628
1200
Ryan Welker
https://itestsystem.com/wp-content/uploads/2020/05/itmlogo_Horizontal_3x1.png
Ryan Welker
2020-04-20 23:48:28
2023-07-29 00:36:20
How to Install Weldable Strain Gauges