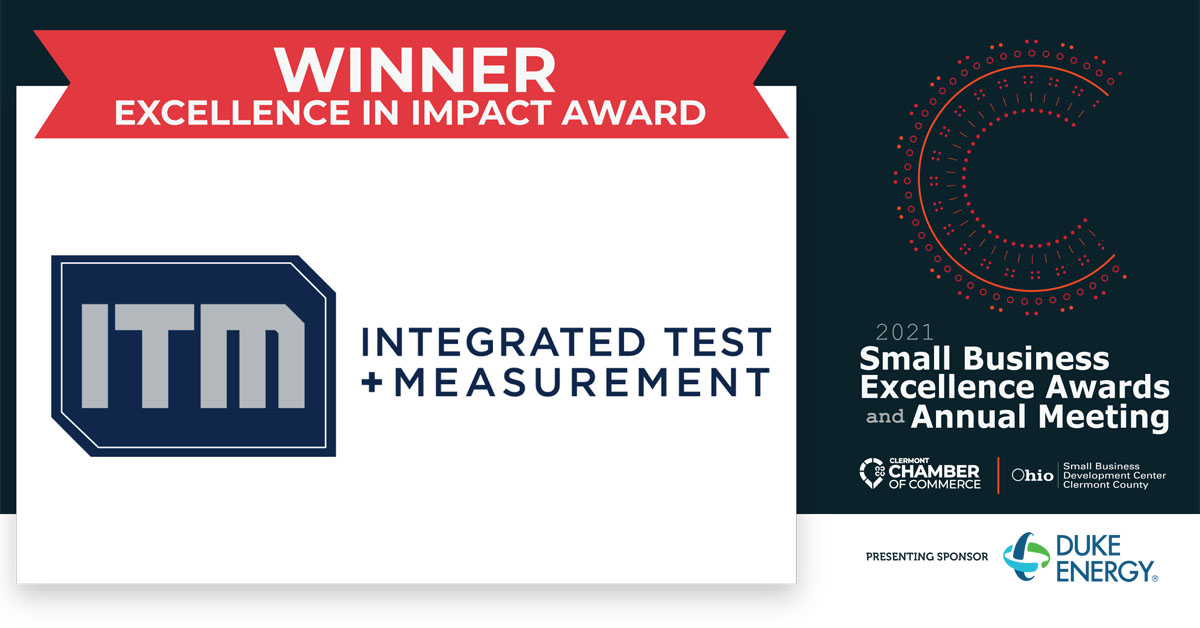 ITM's Resilience Recognized with County's 'Excellence in Impact Award'
Like most small businesses, Integrated Test & Measurement spent the last year weathering a storm of uncertainty due to COVID-19. How would the company both stay safe and stay in business?  
The answer to that crucial question and the actions that ITM took during the pandemic were recognized on Feb. 12 when the Milford, Ohio, engineering firm was named the winner of the Excellence in Impact Award by The Ohio Small Business Development Center at the Clermont Chamber of Commerce, presented by Duke Energy.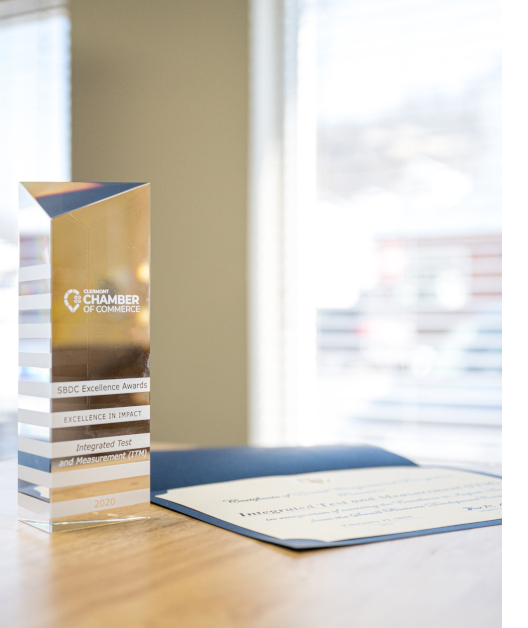 The Excellence in Impact Award is given annually to one Clermont County business that demonstrates an outstanding contribution to the local economy, and ITM President Tim Carlier was thrilled to have his company recognized, particularly after the challenging year his team has endured.
As the pandemic pressed its way into Ohio and the governor declared a stay-at-home order in March of 2020, ITM faced a series of massive challenges. The company relies heavily on travel and on-site work to complete complex testing and analysis in industries such as aerospace as well as pulp and paper. The year 2020 was supposed to be a year for growth, yet the pandemic threatened their entire business model.
Major clients who had been defined as "critical infrastructure" industries by the Department of Homeland Security were reaching out to see if ITM intended to meet its obligations. Rather than withdrawing and playing it safe, Carlier challenged his team to lean in, learn all they could, then do the work as they always had. He knew their success would depend on their resiliency.
"While this COVID 19 virus is complicated, my position is simple," he said in an email to the team. " I am working hard to keep everyone safe by mitigating employees' risk for exposure and staying in business. I cannot do this alone, I need your help."
They took an engineer's approach to the virus and developed an exhaustive document titled "ITM COVID-19 Operating Response Guidelines." They learned they could work from a distance effectively when needed using Microsoft Teams. After a short lapse, travel was back on, but they would need to be more creative. Long car rides replaced flights, and teams even broke into multiple vehicles to assure safety. They scoured local stores for masks, paper towels and sanitizer and found themselves grateful when boxes of basic supplies arrived from both the state and Clermont Chamber of Commerce.
Ultimately ITM kept its obligations to its clients, and was even able to continue on a growth trajectory in 2020 thanks in part to the Paycheck Protection Program (PPP). In fact, the team of 7 actually added a full-time position and two co-op students, plus they doubled down on marketing efforts, which is now leading to even more opportunities in 2021. Carlier is incredibly thankful that the team went above and beyond to deliver during the pandemic, and he points out that along the way they learned a great deal about themselves and realized when tested, they can, in fact, emerge stronger.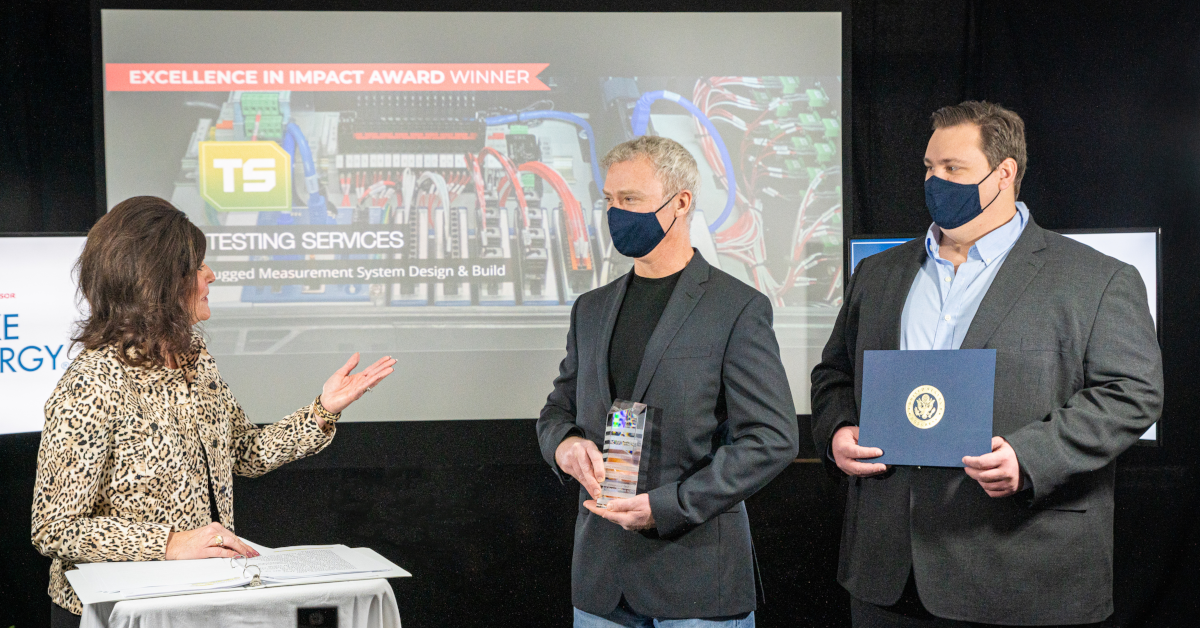 More About ITM
ITM is a structural test & measurement engineering service and software company that focuses on three vertical spaces: Industrial monitoring, testing services, and its proprietary test software iTestSystem. ITM was founded by Tim Carlier in 2001 to help companies reduce costs and improve efficiencies in their product development, manufacturing, and production activities. ITM provides software development, structural and mechanical testing services, industrial monitoring, strain gauge (gage) installations, and data analysis solutions to clients on five continents. 
Of specific note is ITM's work with NASA and the aerospace industry as well as the firm's patented technology in boiler monitoring systems.  These advances and specifically ITM's Sootblower Fouling Detection System (FDS) allow for substantial efficiencies inside black liquor recovery boilers where operators are now able to conserve as much as 5% of a boiler's total steam.  Not only does this advance in boiler efficiency carry an enormous environmental impact by reducing carbon emissions, but the value of steam savings can also exceed more than a million dollars a year at plants where it is adopted.
Link: Clermont Chamber of Commerce News Release
https://itestsystem.com/wp-content/uploads/2021/02/Impact-1.jpg
628
1200
Mark Yeager
https://itestsystem.com/wp-content/uploads/2020/05/itmlogo_Horizontal_3x1.png
Mark Yeager
2021-02-14 08:59:53
2021-04-20 23:43:58
Excellence in Impact Award